In Japan or overseas, processing at the facility nearest to you and delivery via the shortest route improves your operational efficiency at lower logistical cost
Kansai Felt Fabric processes and supplies all kinds of materials used in the manufacture of automobile interiors and exteriors, from exterior skins to materials used to dampen sound, shock, and vibration. Naturally, we carefully select the most appropriate materials in compliance with relevant regulations controlling environmentally hazardous substances. Our company can also propose environmental solutions in line with your organizations' CSR policy.

Efficient logistics
We expedite delivery to overseas automotive production plants from our bases in Southeast Asia and China at competitive prices. We also coordinate closely with our domestic plants and processing companies to ship from the location nearest you in an effort to reduce cost of logistics and streamline your operating efficiencies.

Original nonwoven fabric
We manufacture our own line of original high-quality nonwoven felt fabrics at reasonable prices. A wide variety of thicknesses and functionalities are offered to best suit your needs.

Holistic support
We established an environment that allows us to provide the same quality of service overseas as we do in Japan. Information exchange between domestic and overseas operations is comprehensive for swift and thorough customer support and peace of mind.
Core Products
We offer a variety of materials used in the manufacture of vehicle interiors including the ceiling, floor, doors, and trunk. Processing includes foamed chemical products, tapes, films, and exterior skins as well as materials used to suppress sound, shock, and vibration. Each solution is optimized according to deployment location, environmental conditions, and intended function. In addition, controlled substances are handled in strict compliance with regulations. We can advise you on the environmental measures appropriate to your situation.
Workflow to completion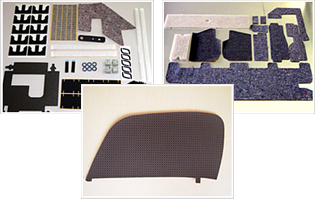 Supplied parts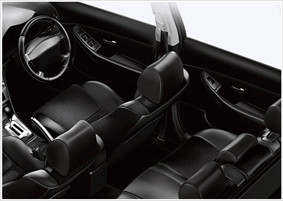 Example interior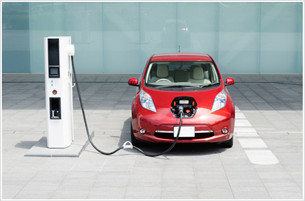 Completed car
Main Parts Supplied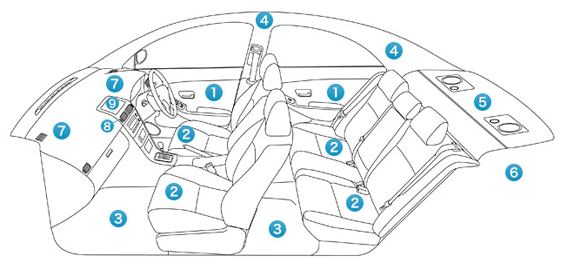 Vehicle Interior

Door, door cover
Seat cover
Floor, carpet underlay
Ceiling, pillar
Passenger partition
Trunk, tonneau cover, cowl side panel, rear door trim
Dashboard, instrument panel
Air conditioning unit
Car navigation
(Others) Speaker parts, ETC equipment
Vehicle Exterior

Mirror, light, emblems, spoiler, gas tank
Certifications Acquired
ISO 14001 (Environmental management standards)
ISO 9001 (Quality management system standards)
IATF 16949 (Automotive industry global quality management system standards)
Please click here for more on certifications.