We are the exclusive Japan agent for German company BWF Group, the world's largest manufacturer of filter media products.
Kansai Felt Fabric provides filters for dust collectors that are sewn and processed according to customers' equipment specification. We also supply a variety of OEM filters for dust-collector manufacturers as well as replacement filter units. By providing you with excellent advice on the most suitable filter media for your application, we can help reduce waste and operational overheads at your organization.

High-performance BWF filters
In 1982, we entered into a partnership with German company BWF Group, the world's largest manufacturer of filter media products. As the exclusive distributor in Japan, we are the only company in the country that handles BWF products. We are therefore positioned to assist you with selecting suitable filters from the most advanced materials, including needlona®, which incorporates BWF's sophisticated materials technology.

Expert technical advice
Filter selection is determined by application and the dust collector's operating conditions. Kansai Felt Fabric personnel boast thorough knowledge of industrial machinery and can provide expert technical advice. We can even calculate your anticipated running costs and guide you towards the most efficient choice of filter.

Access to relevant information
Germany leads by example when it comes to conservation, and is a country with some of the strictest environment regulations in the world. Our exclusive agency arrangement with BWF Group, which develops some of the world's most advanced filter products, gives us unique access to the latest information on filtration. Our aim is to communicate the information you need to make the right choice.
Core Products
We entered into a partnership with BWF Envirotec, the leader in filter media technology, in 1982. As an exclusive distributor, Kansai Felt Fabric successfully introduced needlona® to the Japanese marketplace. We are eager to advise you on selecting filter media for various filter-bag applications such as environmental protection and powder-product recovery with the aim of reducing your operating costs.
Supply example (dust-collectors)
Needlona®

CS17®

PM-Tec®
(ePTFE membrane)
Various filter materials and special treatments, from needlona® PTFE to polyester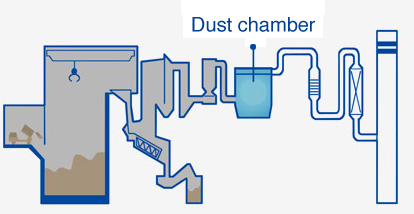 Filter media for environmental protection
and powder-product recovery
Main Sectors of Supply
Dust recovery

Waste incineration plants, ironworks, power plants, biomass power plants, cement industry, recycling plants
Product recovery

Chemical factories, flour mills